Date/Time
Date(s) - Apr 18, 2019
9:00 am - 1:00 pm
Location
Miami Association of Realtors - West Broward
Categories
Come prepared to not be bored as this boot camp will be filled with topical material and advice!
Do you offer full service management, lease only, or other managerial services to commercial or residential property owners?
Building a Sound & Profitable Company
Eddie Miller, Partner
Pristine Property Management LLC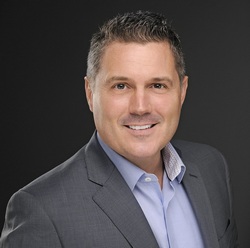 Is your goal to become a more profitable property manager in 2019? To do so requires establishing sound management practices and an effective growth strategy. Eddie Miller is an industry leader in South Florida as a manager, investor, landlord and author. In this session, Eddie will share is company's best practices as it relates to broker oversight, tenant records, bank accounts, tenant application guidelines and screening, having a solid lease and a strict payment policy, structuring the office, and increasing your doors. Be ready to take notes as he will provide:
Eight Keys to Effective Management
Five Critical Factors
Fifteen Questions to Consider
In House vs. Outsource
Five Effective Marketing Strategies
Landlord-Tenant Legal Seminar
Jerron Kelley and Conrad Grant
Kelley & Grant, P.A.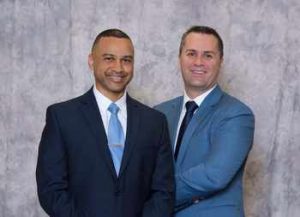 The Landlord-Tenant Legal Seminar will provide you with the tools needed to effectively navigate the most common legal risks that landlords and property managers face when leasing to and evicting tenants. Landlord-Tenant attorneys, Jerron Kelley and J. Conrad Grant, will draw on their experiences in handling thousands of evictions and landlord/tenant cases to cover important changes to Florida law that landlords need to be aware of, methods to improve your property's bottom line, compliance with Federal Fair Housing Law, and a variety of other educational topics.
TOPICS INCLUDE
Improving Your Property's Bottom Line & Occupancy Rate
Effective Lease Provisions
Advantages of Settlement Stipulations During Eviction
Effectively Handling Problems Throughout the Tenancy
Non-Payment of Rent
When To Accept Rent And When Not To
Lease Violations
Terminating the Tenancy
Tenants in the Military
Death of a Tenant
Avoiding Issues During and After the Eviction Process
Benefits of Writs of Possession
Dealing With a Tenant Bankruptcy
Avoiding Security Deposit Disputes
Fair Housing Rules – Staying Compliant
Seven Protected Classes and Who That Includes
Specific Prohibitions of What a Landlord Can Do
Reasonable Accommodations And What The Standards Are
Service Animals vs. Pets
Who Can Sue You Under The FHA
Best Practices That Landlords/Managers Should Follow
This class is held in Partnership with Miami Association of Realtors.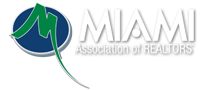 Thursday, April 18, 2019
9:00 AM to 1:00 PM
9:00am Registration
9:30-12:30 Presentation
Miami Association of Realtors – West Broward
13680 NW 14 Street
Sunrise, FL 33323
COST:
NARPM MEMBERS $25
NON MEMBERS $30
$10 LATE FEE IF PAID ONSITE AT THE DOOR
DEADLINE!
Wednesday, April 17th
5:00pm
Class is non-refundable.