Date/Time
Date(s) - Nov 07, 2017
11:00 am - 1:00 pm
Location
Orlando Airport Marriott Lakeside
Categories
Presented by John Bradford
This presentation offers insight into the business risks associated with household pets as well as service/companion animals. The class covers federal guidelines from HUD, ADA, HIPPA and more.  Some of the questions that will be answered are:
What are pets vs. animals?
What are the risks with renting to tenants with pets?
How can you mitigate pet risk(s)?
What is a service animal (ADA)?
What is an assistive animal HUD)?
What are the different types of assistive animals?
How do you know fact from fiction with assistive animal applications?
Are you violating HIPPA and don't even know it?
How can I drive more bottom-line revenue with pets?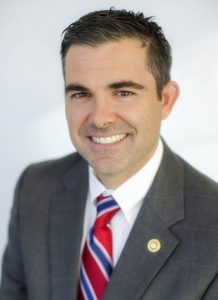 John Bradford is the founder of two start-up companies; Park Avenue Properties is a residential management firm located in Charlotte, NC, and manages 1,600 rentals in 5 states and 7 cities.  He started the company after working 14 years in corporate America for both ExxonMobil and IBM. He is also the founder of PetScreening.com which is a software tool used by professional property managers and landlords to make better policy decisions when dealing with household pets and service/companion animals.  John is serving his second term in the North Carolina House of Representatives and serves as the Majority Deputy Whip as well as Chairman of two House Committees. He is married to his high school sweetheart and has 4 children.  In his spare time, he loves to fish, camp and travel with his family.
WHEN
Tuesday, Nov. 7, 2017
WHERE
Orlando Airport Marriott Lakeside
7499 Augusta National Drive
Orlando, FL  32822
TIME
11:00am – 1:00pm
FEES

Early Bird Registration Fee:
$45 Members  (Membership Number Required)
$75 Future Members/Guests
After October 27 Registration Fee:
$55 Members  (Membership Number Required)
$85 Future Members/Guests
Online Reservation Deadline
Friday, November 3,  2017
CONTACT
Dawn Ostovich
Dawn@amgrents.com